The FN FAL Primer, The Collector's Guide to the FAL and SLR Rifles
By Tyroler & Adams, 2018, 10x8 inches, hardbound, 235 pages, 1200 color images!!! $145 introductory sale price
Contents (typically 2 pages per topic, although some topics are longer as mentioned below):
Major Assemblies, Headspacing, Inch or Metric?, Upper receivers Type I, II, III, Inch, The Para, Selector Markings, Type A, B, C and Inch lower, stocks, PG. Safety Sear: Is my FAL automatic or not?, The Road to the FAL, Commonwealth Trials Rifles, T48 (6 pg)
Belgium, BGS a, af, BGS b, BGS c, G1 (4 pg), StG58 (4 pg), ID: BGS vs G1 vs StG58, Dutch. Israel (4pg), SA R1, Rhodesia, Zimbabwe (4pg)
Brazil, Argentina's FMAP (6 pg), Other metric adopters, Commonwealth breaks away. Canada (4pg), UK SLR (4pg), Australia SLR (6pg)
UK or Australian?. NZ and PNG, HB: C2 and L2 X series F2A2, India's 1A1, Flooding the US market, G Series, Competition , 50.xx Series
Rogak & Devco, Browning, Steyr, Gun South, Howco, Katsenes, Springfield Armory (6pg), Argentine FMAP imports, Armscorp (4pg)
SAC Latta, Bello, National Arms. Onyx and SBL,m Poyer, Eden, Onyx, Century butthole, IMBEL, Century G1, R1A1, L1A1, etc, DSA (4pg)
Entreprise, Coonan and FAC, DPMS, Olypic, Le France, Alumibomb, ARS, Bobcat, Hesse, ORF, Caspian & Sub-cal, Grey market Century LEO L1A1, Lugged barrel ID, Buttstocks- wood (7pg), Synthetic buttstocks 4pg), Metric HG (9pg), Muzzle devices, BFAs, Grenade sights &, launchers. OIP ABL 58, G1 Hensoldt, OIP 3,6, ZF4, Fero Z24, FN 4x, KRR, Argie STANAG, Canada's Leitz, SUIT, Single Point, Armson OEG, other, Bayonet types, Model A bayonets, Model B bayonets, Model C bayonets, Commonwealth bayonets, India & Turkey bayonets, Mag pouches, Armorer's and cleaning kits (4pg), Sub-cal conversion kits (factory), Accessories & Oddballs, Stamps, markings, engravings & other identifiers (12pg), Legal imbroglio, Closes with three full page photos.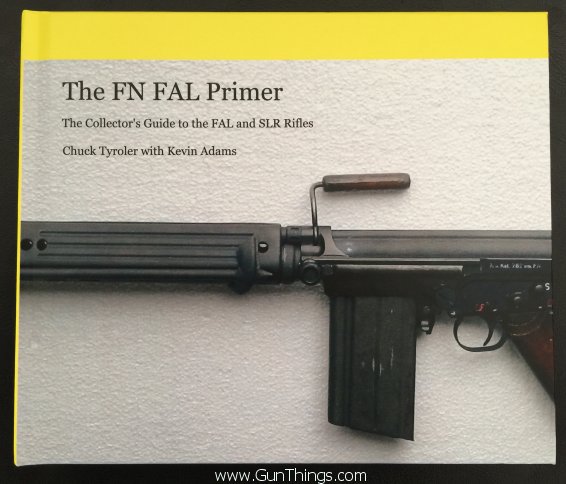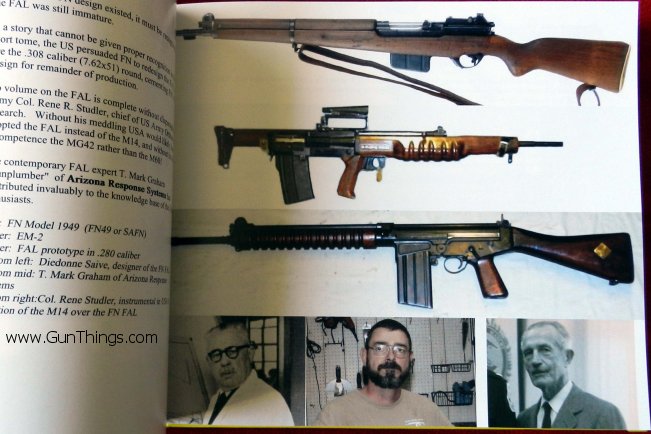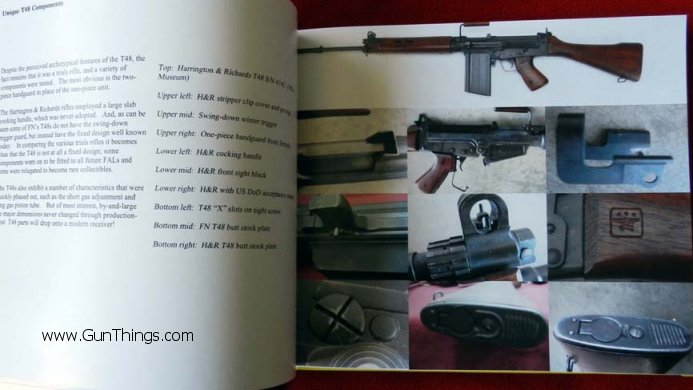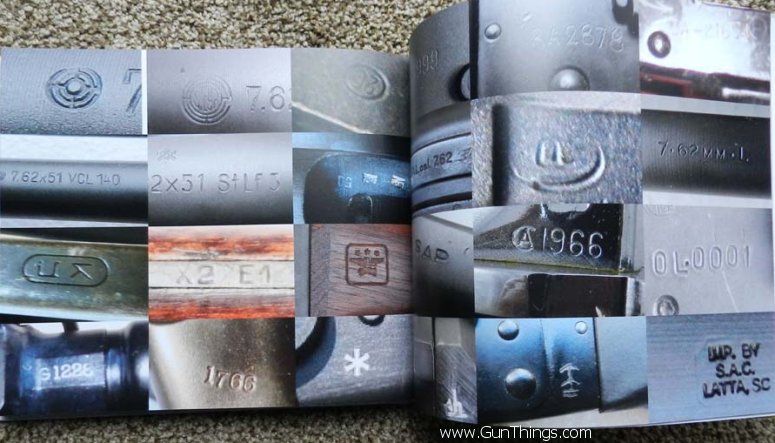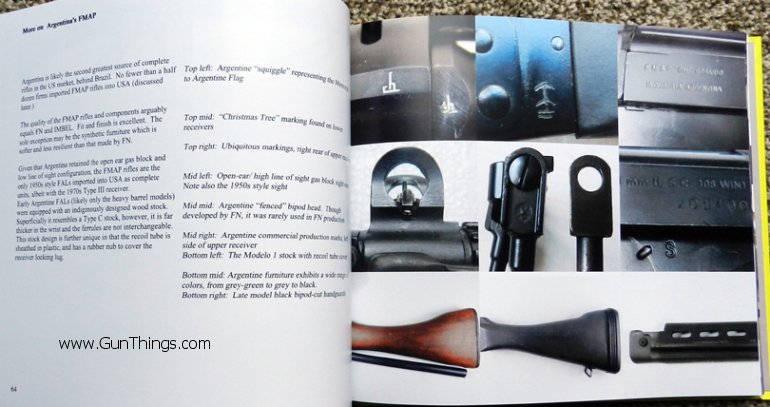 More on the Fabled FAL—A Companion to The FAL Rifle
by R Blake Stevens
Deluxe First Edition, 2011, 272 pages, 343 illustrations. $54
This book is intended as a companion to the recently reprinted three volume omnibus title The FAL Rifle, which comprises our original studies titled North American FALs (1979), UK and Commonwealth FALs (1980), and The Metric FAL (1981).
The book begins with a historical retrospective on the 50 FAL prototypes, with new information on ordered FAL models as produced by Fabrique Nationale (FN).
An in-depth high-echelon workshop repair manual for the FAL rifle, titled Manuel de réparation et d'entretien du FAL (Manual of Repair and Maintenance [Procedures] for the FAL Rifle), under the general FN classification OREA (Outillage de Réparation et Entretien d'Arme (Tools for the Repair and Maintenance of Arms), was produced but never published by FN. A complete English translation of this manual occupies the central ten chapters of this new book. Very logically laid out with an illustrated breakdown of all the parts within each component group, the manual first establishes a set of inspection standards, and then follows up with detailed repair and replacement procedures for each component, including unbreeching and breeching the barrel. The recommended specialist tools are depicted and named, and their purpose(s) are fully described and illustrated.
Next we revisit the story of how the FAL was redimensioned and redrawn for production in non metric countries, beginning with new material on the interesting prototypes produced by Canadian Arsenals Ltd (CAL), the arbiter of the inch measurement conversion programme. More new material follows on the Rifle Steering Committee, which originally comprised members from Canada, Britain and the United States, and later, after the US had dropped out and unilaterally adopted the M14 rifle, Australia. Information from various sources and new photographs of the US T48, which was considered by many as the logical replacement for the M1 rifle, are included.
The book concludes with an authoritative retrospective on metric and Imperial barrel threads, barrel interchangeability, and official rebreeching instructions for the Canadian C1/C1A1 and British L1A1; an illustration of the latest investment cast FAL components—including the new "Type 4" receiver—and a Bibliography. $54